Welcome to my new theoretical scuba diving blog!
What is "theoretical diving" you will probably ask. Let me explain. By day, I work as a physicist at Ludwig-Maximilians-Universität München, as a theoretical physicist more specifically. But I also like a lot to go scuba diving. Unfortunately, I do not have as much time anymore to go diving as I used to have (for a variety of reasons). So instead, I like at least to think about diving. And I think about it as a theoretical physicist. In this blog, I would like to share what I came up with thinking about scuba diving.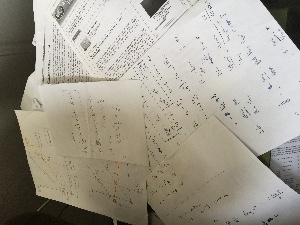 Besides this blog, another theoretical diving activity of mine is contributing to Subsurface, the open source dive logging software started by Linus Torvalds and Dirk Hohndel. In particular, there I try to contribute to decompression calculations and the dive planner. In the course of working on that program, I also keep learning things (besides how to work in an open source project) that I would like to share here.
The plan to start this blog (besides my regular which means mainly physics blog) has been there for almost two years. So let's see at which rate I manage to write posts. I hope I can also find some other contributors.
So, here we go…